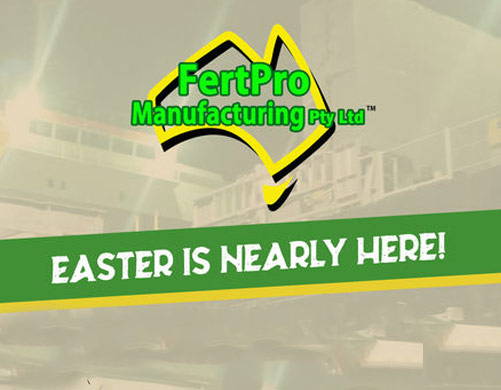 Easter is nearly here
Fertpro would like to announce that we will be closing for Easter holidays on Thursday the 18th at 12 Midday.
We will then reopen on Monday the 29th at 7:00 AM.
All pre-Easter orders should be in by Friday the 12th of April.
Thank you for your continued support.