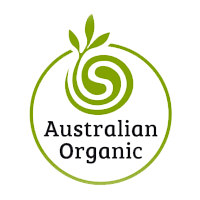 Australian Certified Organic Fertilisers

Fertpro Manufacturing produces several Australian certified organic fertilisers. Fertpro have our own range of Australian organic certified products. We also have the capability to manufacture organic custom blends to suit customer requirements in the Agriculture, Horticulture, Sports and Turf industries
Argiculture & Horticulture - Soil Amendments
Form Sizes :
0-4mm Powder Grade
1-2mm Granular Grade
2-4mm Granular Grade
Sports & Turf - Soil Amendments
Form Sizes :
0-4mm Powder Grade
1-2mm Granular Grade
2-4mm Granular Grade
Liquid Fertliser
Alternative Blends & Agricultural Supplies
Fertpro manufactures equivalent ranges including Nitra Phos Carb, 550, 550s, 770, 770s, 880, 1400, 350, and more. In addition to the above fertiliser blends, we also offer Biologically activated fertilisers, NPKS + Trace Elements spreader blends, NPKS port screenings, Bentonite, Zeolite, Humates, Compost & Manures, and Liquid amendments such as Lime, Gypsum, Dolomite.
Fertpro has long standing partnerships with key industry suppliers and can source a wide range of Agricultural and Horticultural products. Products we can source include Fungicides, Herbicides, Pesticides, Soil Conditioners, and Water management products such as flocculant agents.
Download our New Product Brochure
Our new tech brochure provides an up to date list of our product range and the technical analysis of each product.